Meet Your Head Instructor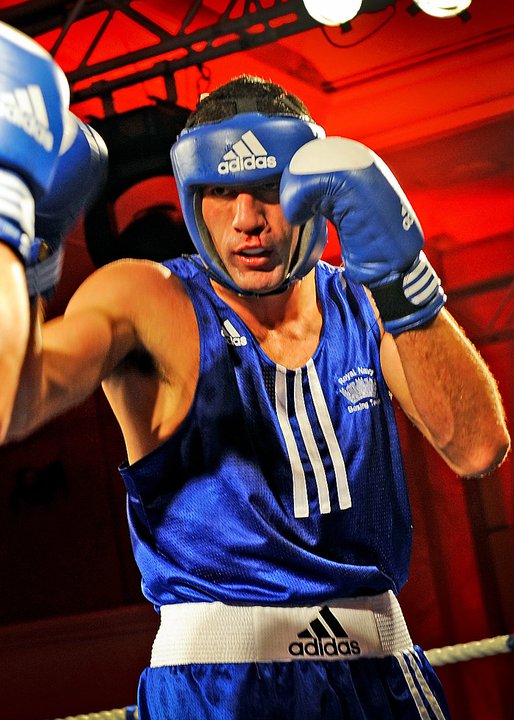 "I am open to training people of all walks of life and fitness levels, whether it's because you want to stay in shape with boxing or compete at an amateur or corporate level. If you have a desire to learn and commit, then I am more than happy to teach you."
Owner/Head Boxing Instructor
MOTTO: 'Tente Probare' Test To Prove
Kia Ora,
I am Richard Price (Ngāti Whātua/Ngāpuhi), the owner and Head Boxing Instructor of Forge Fitness 24-Hour Gym & Boxing. My introduction into the fitness world began in 1990 at the age of 11 when I studied and competed in WTF Tae Kwon Do at a state level in Western Australia. During my time in Tae Kwon Do I defeated the then Australian national champion and finalist in my last tournament as an Under 18 Heavyweight. After leaving Tae Kwon Do, I widened my Martial Arts skills by training in Muay Thai, where I became Muay Thai champion in both New Zealand and Australia. I was Light Heavyweight champion in 1999; Cruiserweight champion in 2002 and Super Cruiserweight in 2003. During that time, I had both lived and competed in Thailand, including the 2003 World Amateur Muay Thai tournament in Bangkok.
At the age of 25, I moved to the UK where I enlisted in the Royal Navy Fleet Air Arm. I enlisted as a Helicopter Technician, where I worked on the Sea King MK IV & MK VI. It was in 2008-2010 which saw me being deployed four times to Afghanistan. During this time, I qualified to box for the Royal Navy Boxing team. And from 2009-2012 I was training with Royal Navy & Royal Marine Boxing team on a full-time basis until my discharge in 2012. With the Royal Navy Boxing team, I competed against boxers in the Cruiserweight, Heavyweight, and Super Heavyweight categories, including future champions Chris Billam-Smith and Hughie Fury. I fought in the UK (including Northern Ireland), as well as Europe and Africa.
Upon my honourable discharge from the Navy, I returned to Thailand to continue training and competing in Muay Thai. It was during this time that my focus shifted to the importance of training athletes, as I had a strong desire to pass on my knowledge with the skills and experience I had gained from my training and competing overseas. When I moved back to Western Australia and began my journey into becoming a trainer in earnest. I obtained my AIBA (now IBA) Amateur Level One Boxing Coach Qualification and Level Three Fitness Instructor and began to train boxers.
In 2016, I relocated back to New Zealand, where I worked in the Helensville Youth Club as a coach for disadvantaged youths. In 2017, I became the owner of Forge Fitness 24-hour gym (formerly known as the Helensville Fitness Centre), and it was here where my fitness journey truly began. In 2018, I qualified as Level 2 Boxing Head Coach and AIBA/IBA Star One International Assistant Coach under Bodo Andreas, the former Australian Olympic Coach who was also a highly ranked boxer from East Germany/DDR.
I opened Forge Boxing in 2021 after much interest from clients around Helensville. This gym offers Boxing technique classes for beginners who want to learn basic technique, Boxercise classes for those who enjoy fitness, and competition classes for Boxers wishing to compete on a national and international level.
Forge Boxing has a diverse range of high-quality boxing equipment as well as strength and conditioning, as I believe great boxing training doesn't end with technique and fitness. Whether you are training for fun or want to compete, you must commit to mastering your craft as a boxer and temper your body with resistance training, and overcome adversity. The path to perfection never ends, and limits begin where vision ends.
1 Thessalonians 5:21 'Prove all things; hold fast that which is good.'
QUALIFICATIONS
Level 2 Boxing Head Coach
IBA Star One International Assistant Coach
Level 3 Fitness Instructor
Senior First Aid
REPS Registered